Known for the hub of IT companies, Bellandur never sleeps. Bellandur has the spirit of never dying energy to keep going with the fast-moving world. This place is so innovative that this place probably has an app for every reason.
But there are a few things that cant be learned without proper guidance. Yoga is probably it. You can learn basic yoga on the internet which is easy but to really experience the real feel, you need a proper course.
For the folks of Bellandur that are avid yoga practitioners, we have got you yet another article where we will showcase the top 9 best places in bellandur to learn yoga.
Top 9 Yoga Classes In Bellandur
Mrudavae Meditation
Reviews speak for themselves. This studio has been in the yoga business for a while and helping folks of bellandur to live their yoga dream. This studio has so many sweet reviews of happy clients that are satisfied with their experience.
This studio focuses on Corporate Wellness Program, improving your immunity, building a strong mental health, keeping your diabetics under control through yoga, and many more.
To know more you can check their website out.
Address: Mrudavae Yoga Therapy Centre, 281/3 3rd cross, next to bmmp office, Bellandur, Bengaluru, Karnataka 560103.
2. Srimoyi Yoga
This particular yoga studio is made for all those women who want to practice yoga in their maternal period. This studio will give you the best yoga advice if you want to practice it while you are expecting a baby.
To enroll with them you first need a letter from your trusted doctor that will provide a piece of supporting evidence. These yoga practices are very healthy for women as well as their kids.
To know more about them visit their website.
Address: Marathahalli – Sarjapur Outer Ring Rd, Adarsh Palm Retreat, Bellandur, Bengaluru, Karnataka 560103.
With more than a boat-load of courses to offer this yoga studio is very amazing. You will definitely learn the art of living in this studio. If you like variety this place is for you.
With a wide range of courses and skilled trainers, this place is pretty good to start your yoga journey with.
So the next time you are in bellandur feel free to visit this place.
Address: AOL Bellandur Temple of Knowledge, 2nd Floor, Above Big Bazaar Express, Marathahalli – Sarjapur Rd, Bengaluru, Karnataka 560103.
4. 12 Class Hobbies
The hustle and bustle of city life never go away, but when you find a yoga studio in the heart of Yoga Bangalore, you cannot miss it. The best way to learn yoga is with a skilled instructor, and this yoga center pays personal guidance to all students, with their convenient timings and batches that run all day, you can find just the perfect time and spot that suits you and gets your yoga on.
Address: 9th cross, Bellandur Main Rd, Bengaluru, Karnataka 560103.
5. Apple fitness India
Apple fitness India is one of the best yoga centers in Bangalore. They have specialized programs for beginners and advanced-level students. They are permanently based in bellandur, but they conduct regular workshops outside Karnataka every month at several locations.
Address:  Mint Plaza, 203/205, 1st floor, behind Indian Oil Petrol Bunk, Green Glen Layout, Bellandur, Bengaluru, Karnataka 560103.
6. BALANCE YOGA
Looking for yoga classes in bellandur? We have found just the one for you. This female yoga teacher in bellandur follows the Balance Yoga in bellandur discipline and trains her students to excel at the craft. Batches for yoga classes for kids in bellandur are separate, and yoga courses for pregnant ladies are also conducted.
Address: 2nd Floor, 171 B, 6th Cross, 28th Main Rd, 1st Sector, HSR Layout, Bengaluru, Karnataka 560102.
Traditional Yoga classes in Traditional Yoga are nothing but the real teachings of Yoga is world-famous and is now based in Bangalore too! Here you can find yoga lessons along with doctors and special trainers that will help you with getting a fulfilling experience of learning yoga.
Address: Sobha Lake view club, Margosa Ave, Green Glen Layout, Bellandur, Bengaluru, Karnataka 560103.
8. Swan Nritya and Events LLP
Swan Nritya Events is highly reputed and one of the best in the country. This best yoga in bellandur has several programs out of which you can choose the one that suits you best. What is best about the institute is that they also offer lessons at home. This means you get personalized attention and extensive learning in the comfort of your home.
To know more check out their website or visit them at the address below
Address: The Modak, Marathahalli – Sarjapur Outer Ring Rd, opp. ibblur park, below Modak, Iblur Village, Jn, Bengaluru, Karnataka 560103. 
9. Cult Fit Gym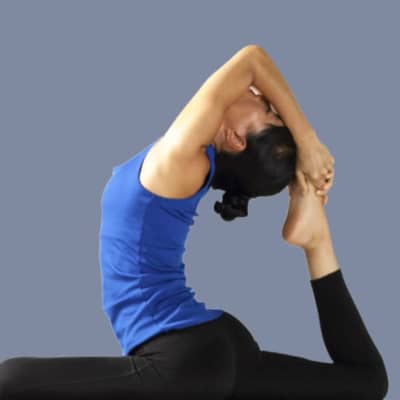 Well known in the health and fitness industry. This cult fit gym also offers yoga classes that relax you from stress and anxiety. As this place is very famous, this place also has skilled trainers to help you out.
These can be the very initial yoga classes that can help you with your yoga journey. To know more visit their website.
Address: EMBASSY TECH VILLAGE, Unit No. 2, A-BLOCK, Devarabisanahalli, Bengaluru, Karnataka 560103.